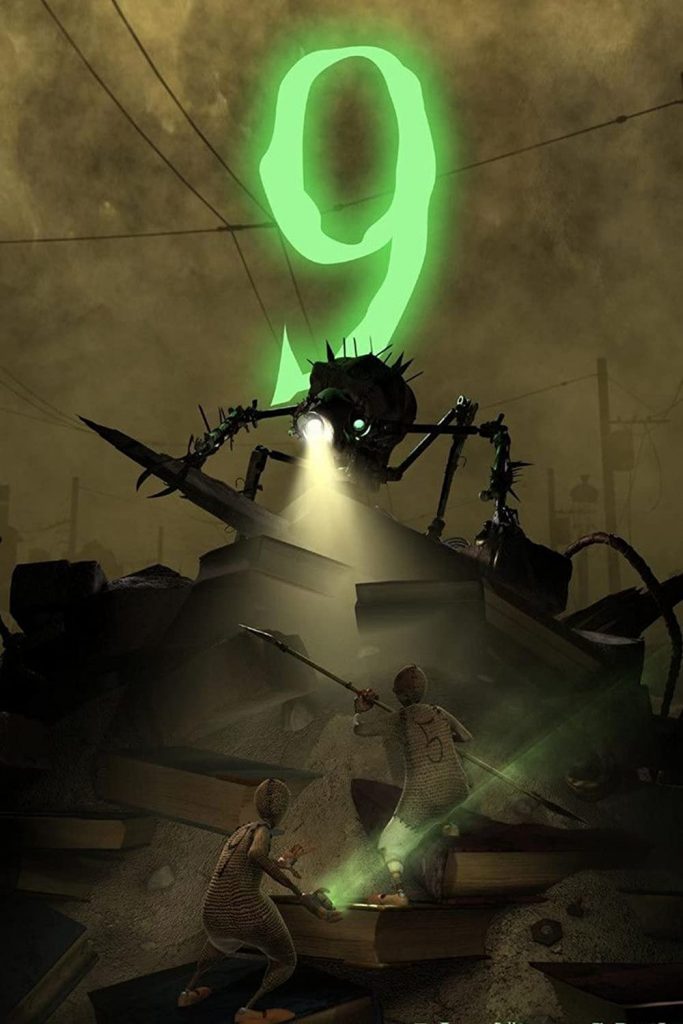 9
2005 · 11min · Color · None
9 To Save Us.
A rag doll fights a monster that has been stealing the souls of his people.
IMDb rating - 7.8/10 from 6.6K users
Genres - Animation · Short · Adventure · Family · Fantasy · Horror · Sci-Fi · Thriller
Director - Shane Acker
Writer - Shane Acker
Story line - In a ravaged post-apocalyptic Earth of a distant future, an animated rag doll struggles to survive against the perils and the creatures of a monstrous world. To be more specific, the relentless Cat Beast, a towering and murderous automaton, is decimating 9's clan, and pretty soon, there will be no one left. The robot is after their proud souls and it is unstoppable. Is this the end of 9's people? —Nick Riganas
Release date - April 21, 2005 (United States)
Countries of origin - United States
Also known as - Девять
Production company - UCLA Animation Workshop
Tag: Adventure Animation Family Fantasy Horror Sci-Fi Short Thriller TopShort
Sorry, there was no activity found. Please try a different filter.